50S Birthday Thank You Notes
Your birthday party was a great success and all your guests had a fantastic time! The cake has been eaten, the presents have been unwrapped, and now it's time to say thank you to all those people who made the party even more special. Whether they brought a gift, helped with the party, or just celebrated with you, thank your guests in a special way when you send them birthday thank you cards customized for birthdays in your 50s from Awesome THIS! Our personalized birthday thank you cards and notes are as unique and fun as the celebration itself. Make your birthday thank you notes for all birthdays from 50 to 59 stand out with a picture from the party, a fun design, or meaningful messages! Show your gratitude for your loved ones and friends with custom birthday thank you cards for birthdays in your 50s from Awesome THIS! 50s birthday thank you cards also come in various sizes of stickers, favor tags, return address labels, response cards, and more.
3" x 5" folded note cards are easily customizable with any name or message on the front, and are blank inside for a personalized, handwritten message. White or ecru envelopes, depending on the design, included at no charge.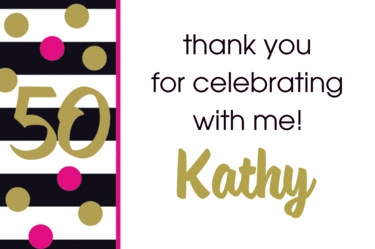 Pink & Gold Confetti 50
50s Birthday Thank You Note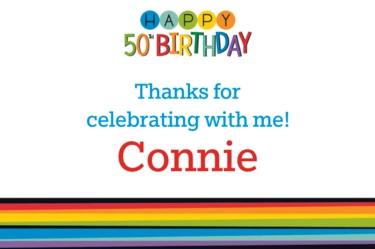 Rainbow 50th Birthday
50s Birthday Thank You Note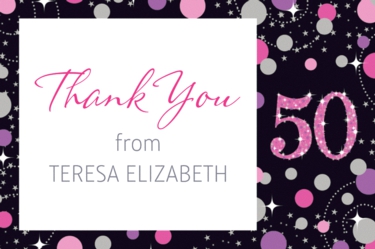 Pink Sparkling Celebration 50
50s Birthday Thank You Note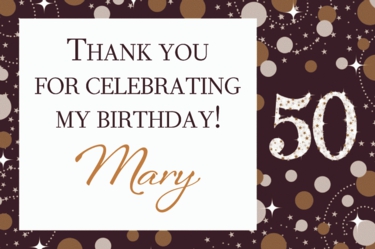 Sparkling Celebration 50
50s Birthday Thank You Note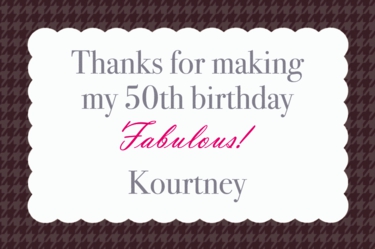 Fabulous & Fifty
50s Birthday Thank You Note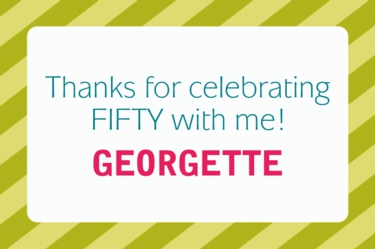 Wow Fifty!
50s Birthday Thank You Note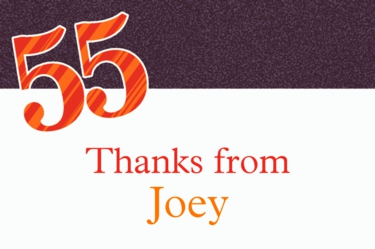 Big Celebration 55
50s Birthday Thank You Note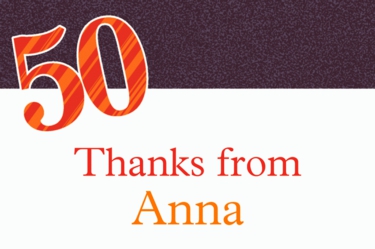 Big Celebration 50
50s Birthday Thank You Note
50th Celebration
50s Birthday Thank You Note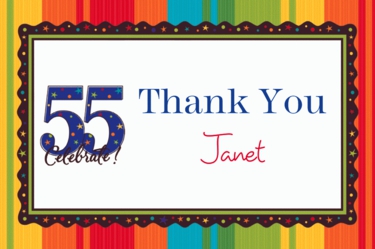 A Year to Celebrate 55
50s Birthday Thank You Note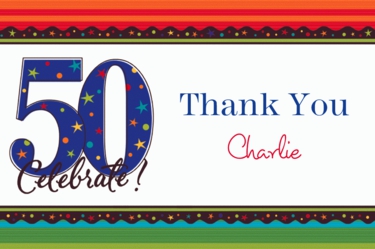 A Year to Celebrate 50
50s Birthday Thank You Note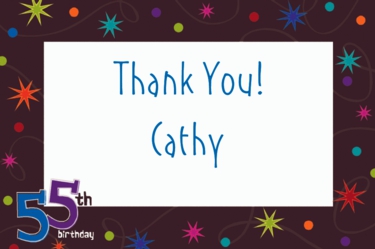 The Party Continues 55
50s Birthday Thank You Note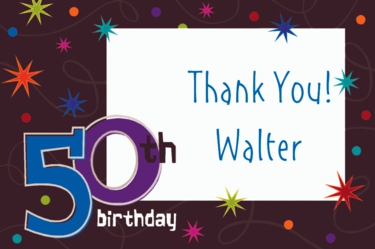 The Party Continues 50th Birthday
50s Birthday Thank You Note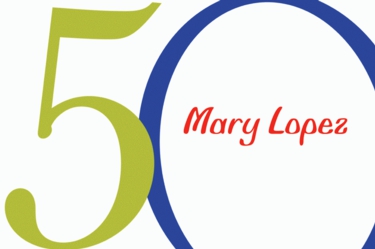 Great Big 50th
50s Birthday Thank You Note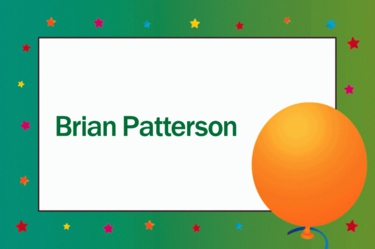 Life is Great 50
50s Birthday Thank You Note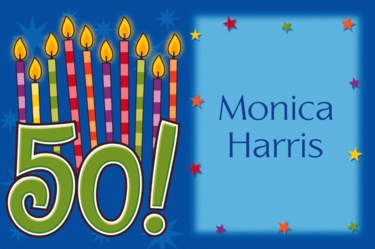 Great Birthday 50
50s Birthday Thank You Note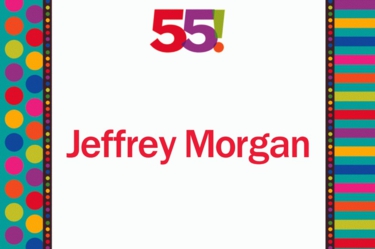 Birthday Dots & Stripes 55
50s Birthday Thank You Note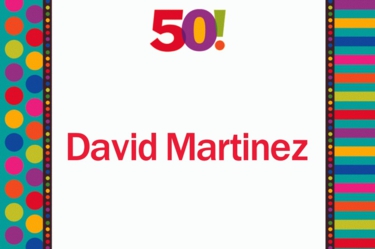 Birthday Dots & Stripes 50
50s Birthday Thank You Note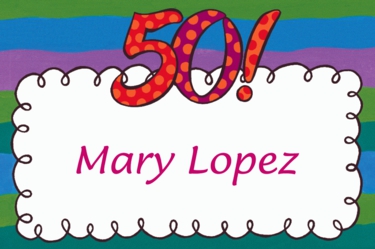 Big 50 Border
50s Birthday Thank You Note