Totally 80s
Music Invitation
2794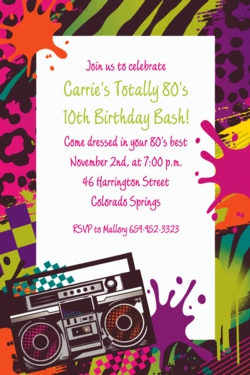 This '80s themed party invitation will get the dudes totally stoked for your next bash. Featuring splattered '80s art patterns in vibrant colors and a retro boom box, there's no better way to invite all your friends to gather and pretend that they still like hair bands! White envelopes included at no charge.
?
You Might Also Like

Totally 80s
Music Banner
?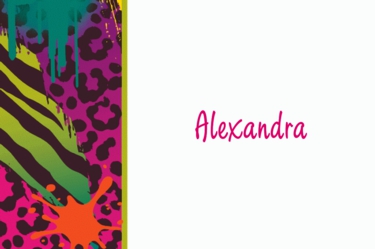 Totally 80s
Music Thank You Note
?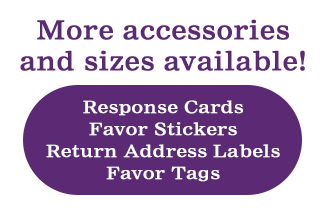 Totally 80s
Accessories and Stickers
?