Soft Magenta Blossoms
Floral Invitation
5174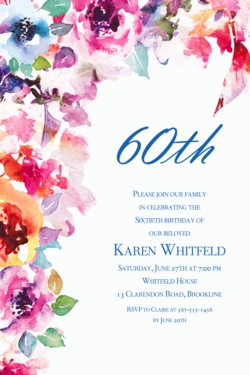 Perfect for bridal showers, anniversary parties, birthdays and more, this floral invitation will announce the news of your occasion with grace and elegance. Gorgeous watercolor flowers in shades of fuchsia, lilac, orange and teal create a stunning ensemble of color, and a background of bright white makes the floral invitation look like a work of art. You won't fail to impress your guests by choosing this floral invitation for your occasion or celebration. White envelopes included at no charge.
?
You Might Also Like

Soft Magenta Blossoms
Floral Banner
?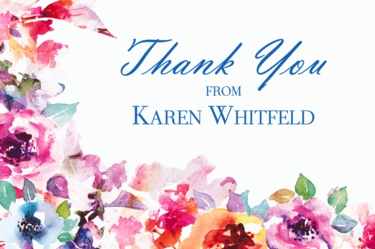 Soft Magenta Blossoms
Floral Thank You Note
?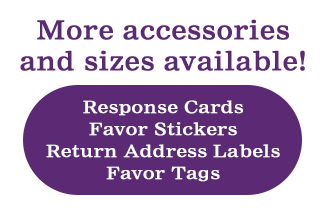 Soft Magenta Blossoms
Accessories and Stickers
?