Ombre Floral Warm
Wedding Invitation
5173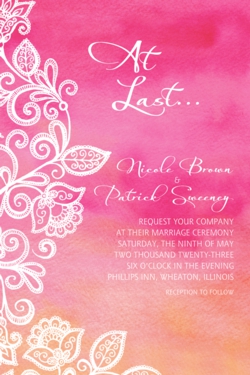 Spread the word about your special day in style with this trendy floral invitation. Pink and orange watercolors and a paisley floral motif create a beautiful Bohemian-inspired design that is great for all ages. This floral invitation is fitting for any occasion, too. So whether it's a wedding, bridal shower or birthday party, this invitation is the perfect choice. White envelopes included at no charge.
?
You Might Also Like

Ombre Floral Warm
Wedding Banner
?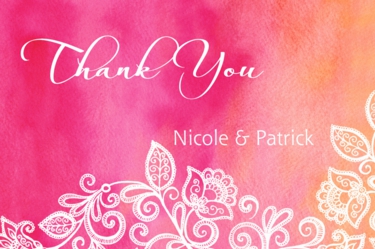 Ombre Floral Warm
Wedding Thank You Note
?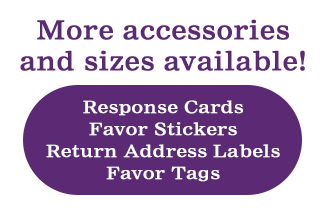 Ombre Floral Warm
Accessories and Stickers
?