Cross in Cartouche Silver
First Holy Communion Invitation
6244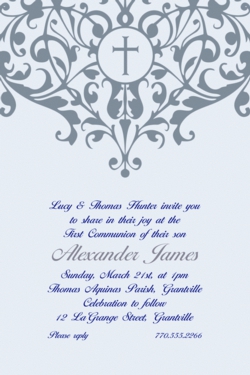 This sophisticated communion invitation features a cross in the center of an ornate vine pattern. Complete with mellow gray tones, this communion invitation is perfect for any First Holy Communion or Christening ceremony. White envelopes included at no charge.
?
You Might Also Like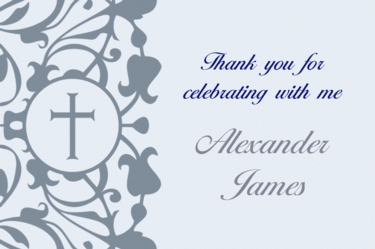 Cross in Cartouche Silver
First Holy Communion Thank You Note
?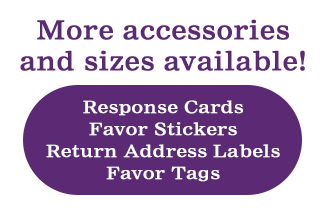 Cross in Cartouche Silver
Accessories and Stickers
?