Bugs & Reptiles
Boys Birthday Invitation
3199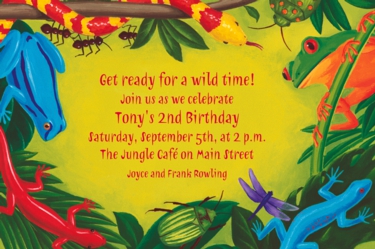 It's a jungle out there with this vibrant invitation, ideal for your child's jungle birthday party. This card is decorated with bright creatures which pop against the green tree background. White envelopes included at no charge.
?
You Might Also Like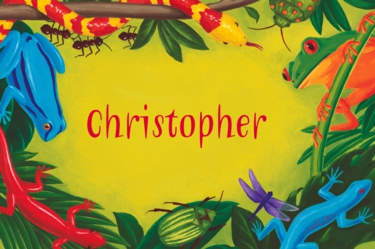 Bugs & Reptiles
Boys Birthday Thank You Note
?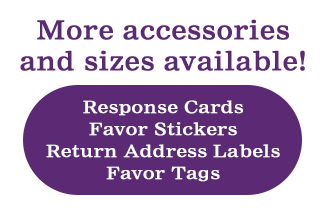 Bugs & Reptiles
Accessories and Stickers
?