Boys' Slumber Party
Boys Birthday Invitation
3208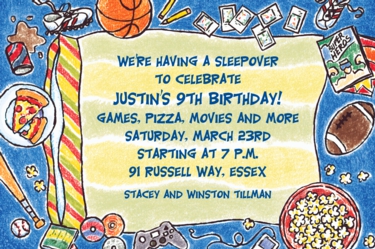 Let's hear it for the boys with this design, perfect for your next slumber party. The event details are displayed on a pillow case, with sports, video games and munchies setting the tone for fun! White envelopes included at no charge.
?
You Might Also Like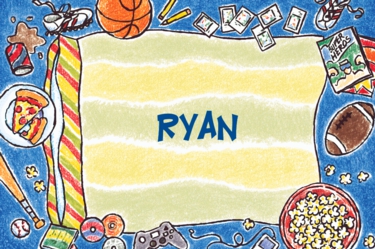 Boys' Slumber Party
Boys Birthday Thank You Note
?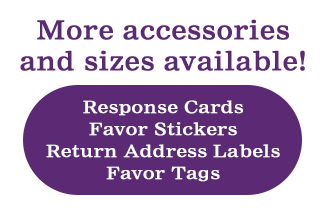 Boys' Slumber Party
Accessories and Stickers
?